Reality Bites
PractiCalai: How To Be A Lil Sensitive Water Consumer (in an Insensitive Community)
Metro Manila is on the buzz again due to the current water situation. Summer's here and a water crisis builds up. To date, my family and I are already affected with the water rationing sched — no water for certain hours in a day which will be until the rainy season sets in. *sniff*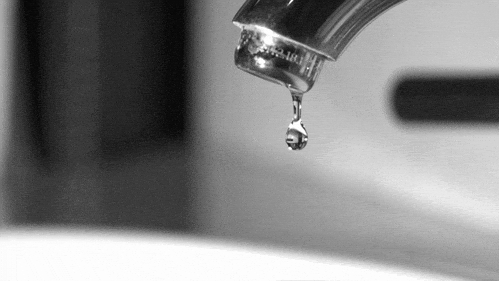 As a local cliche goes viral now, "mas mabuti pa sa ngayon ang walang tulog kaysa walang ligo" (Eng. translation: Better to have no sleep for now than to not be able to take a bath). Well, Filipinos in general are conscious of hygiene, especially those who are out everyday for their daily grind. I may not be of help in giving water to those who don't have one right now, but let my post today be a reminder of what we as a nation SHOULD actually do to keep having water. For the longest time that this crisis didn't happen, even if you don't admit it, we tend to waste or use up water as if you will not have a problem like this in your lifetime. We've become a little insensitive that others deserve to have this need too, to the point that we just see the others' faults (not reassessing ours).
So how can we be the "little" sensitive water consumer? Here's the list (some of them are from my personal experiences or how we do it at home). Trust me, some might be things you used to do already; thus, these could end up as general reminders.
1. Maximize the use of the cups, dippers and basins.
Unnoticeably, much water is wasted by just cupping them with your hands than with a solid container. If we really intend to save and to help out for others to have their water share too, containers are necessary.
It's a no brainer to use cups when brushing your teeth.
Small basins can be used for washing your face or any small items (eg. dishes or even fruits / veggies).
Take that bath via by using pails and dippers (which I only discovered in my adult years as the English term for "tabo"…sorry naman) instead of using the shower.
2. Dress up lightly and wisely.
Bulk of the water consumption for a local household is due to clothes washing. This current phase will cover the summer season, so better dress up with light fabrics. If you need to be dressed properly from work or school, just bring a coverall or cardigan that you can wear a few times over. Washing heavy fabrics are more difficult and more water absorbent.
Practice dressing up by doing mix-match and repeating (yeap! you saw that) your bottoms — aka. shorts, jeans, skirts. Ok before everybody misunderstands this, I mean not everyday and not until it's totally dirty. It's no secret jeans can be worn a few times before washing them (and unless you get stains with it). So why not? You don't need to let your seatmate feel it's on repeat right? Again, to reiterate, only your bottoms! Underwear is exempted to this rule ei.
For footwear, try to wear less of those made from cloth or fabric (which we end up washing more than leather or synthetic leather made).
3. Practice the value of batching and scheduling.
Whatever rituals you got used to doing that will require you to use water, it's time to learn the art of scheduling or batching. Washing dishes? Do it once everybody in the house is done eating. In washing clothes? Do it once a week in batches. Watering plants or a carwash? Ask yourself and reassess, if does it really need to be an everyday ritual.
Unnoticeably, these become ways to waste much water resources if not done in an organized way. Guys, it's ok to be clean, but you don't need to be effing spotless, squeaky clean. If it would be difficult to follow (or intentional amnesia seeps in ✌🏼🤣), write them down on small note pads and stick to your fridge or wall/space in your room.
4. Try the unusual. Break the little life norms.
Ok, let me clarify before you take this literally. There are some usual practices or things we have (in this borrowed life 🤦🏻‍♀️✌🏼🤣 maitawid lang talaga…haha) that we need to break once in a while, just for us to help out on something, like saving water.
Some girls (na nagmamaganda at nag-aakalang nasa buhok ang magluluklok sa kanila sa tagumpay? eeeekkkk!) would not agree with me on this. It's damn ok with me. If you have got long locks, take the courage to chop it and have a short hairdo. Last year, something not so good happened to me in relation to my hair which led to a chopoff (my 'do is now inspired by my fave Korean actress). To date and because of the current situation, good thing I decided to have it done. Women consume longer time and water in the bathroom than men, cause in reality, we got more rituals than men. One of them is due to hair washing, especially if you have longer hair. So just as part of your contribution to society, maybe, keep it short. It wouldn't make you less of a woman, really.
Instead of washing your hands often with soap, try using alcohol or hand sanitizer or wet tissues. No need to be too OC especially if you didn't hold on to dirty stuff or money.
This one I only recommend for those who don't have much sensitive skin and who don't spend most of their time on the field. I used to do it and good thing, I don't get breakouts much. Instead of washing your face in the evening, opt to just use an astringent or toner. My work doesn't require me to be in the field or onsite. I'm just in the building and my long hours require me to be in front of the computer. Not only am I saving water, but I'm also saving my tired eyes.
5. Reuse.
Yeap! Crystal clear is that one word. Reuse that water. Your last rinse for laundry can be used to flush the toilet. The water you've used for washing veggies and fruits can be reused to water your plants.
6. Purchase necessities wisely.
So why does this make it in the list? Let's make it simpler. Purchase what you just really need.
Every animal or plant consumed will require water before they end up in your plate. Every clothing you buy went thru processes that will need water before it ends up in your cabinet or rack. I admit the awareness only sinked in to me thanks to watching documentaries about our environment.
To emphasize, I'm not saying don't buy something new. I'm not saying don't eat. I'm saying let's avail stuff that we only need. If you need to stock up, don't stock up toooo much that they end up as spoilage.
It is human nature to just be complacent when things we need are at our reach. But when the time comes that comfort has been taken away from you, that's the only time we take action or do our part. Sadly, majority of the Pinoy population don't instill discipline in their blood. We end up not doing what's right cause of the "some get away with it". Try this time to note that self and start the habit of doing small good stuff, even if no one sees and no one commends you. In the end, you and your loved ones will benefit from it. Water is soooo vital than any other treasure you have right now. We will soon regret our wastefulness if we don't start doing something.
What are your ways to save water at the moment, that I don't have here? Care to share?
Be the little sensitive earth resident,
Calai